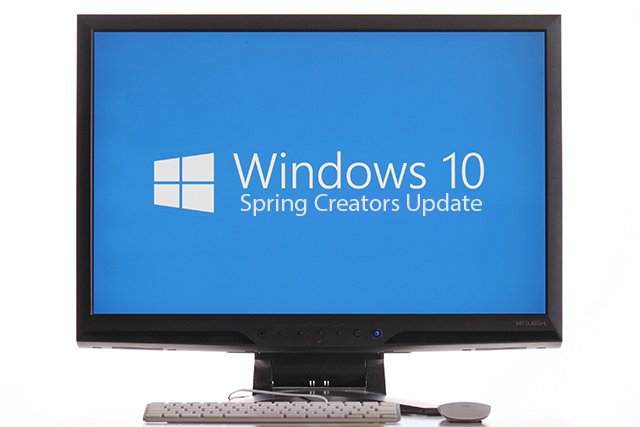 It's only a week since Microsoft released Windows 10 Spring Creators Update Build 17133 first to the Fast ring and then the Slow ring, and it's clear that it's not going to be long until the latest big update is pushed out to everyone via Windows Update.
But what about if you want to upgrade right now? There's no need to be a Windows Insider as the RTM version of Windows 10 Spring Creators Update is already available to download directly from Microsoft's servers. So, if you're interested in keeping one step ahead of the game, here's what you need to do.
We already know that Windows 10 1803 build 17133 is the RTM (i.e. complete and final) version of Windows 10 Spring Creators Update. The bits are sitting on Microsoft servers (thanks to Ghacks for sharing the news!) and if you want to upgrade without having to wait for the official launch; you might as well jump the queue.
There are multiple versions of Windows 10 to choose from (consumer, business, 32- and 64-bit, for instance, as well as Home, Pro and Education editions), and it's important that you download the right one. Rather than list all of the download links here copy and paste into you browser and you will be prompted to save.– once you factor in all of the languages that are available, there are literally dozens of versions — you will find a handy list on PasteBin, as helpfully shared on Twitter by 'november_ra1n':
The files are provided in ESD format, and you will need to download the one you need, decrypt it, and turn it into an ISO file. A handy tool for this is ESD Decrypter by adguard — links to this and an alternative ESD decrypter are included in the PasteBin file.
You'll need to extract the ESD decryptor itself before you can use it (this can be done with a tool such as WinZip , 7-Zip or PowerArchiver) and you can then run this command line tool as administrator and gain access to the ISO image you need.
This ISO can then be burned to disc, and you can then use it to install Windows 10 Spring Creators Update.